Sunrise and moonrise are illuminating gifts
to these Easterly facing bedrooms...
Bedroom #3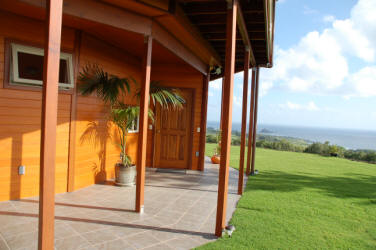 With its own private entrance from the lower level lanai,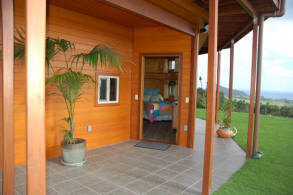 Here is one of the charming bedrooms downstairs.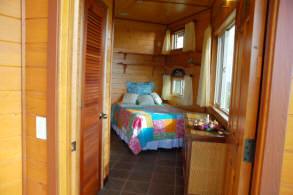 Ceramic Tiled floors, and natural white cedar interiors.
Windows provide lots of light, air flow and
stunning ocean views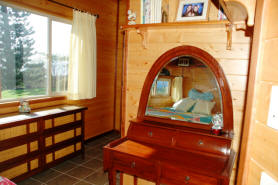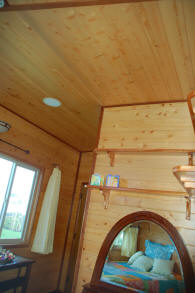 The interior walls and ceilings are paneled
with (naturally termite-resistant) White POC Cedar T&G paneling .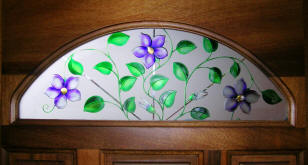 A large walk-in closet on the right,
and private exit out onto covered lanai and lawns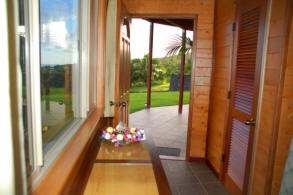 (click on any photo to enlarge)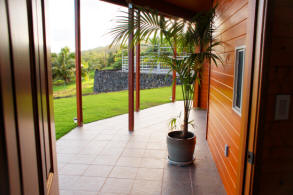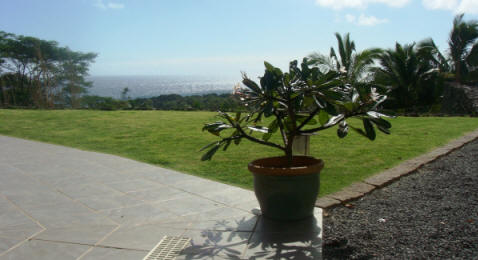 More Downstairs Areas: