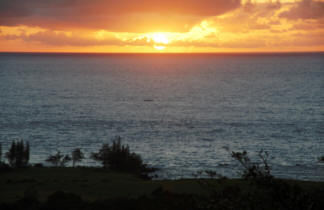 Views from the Top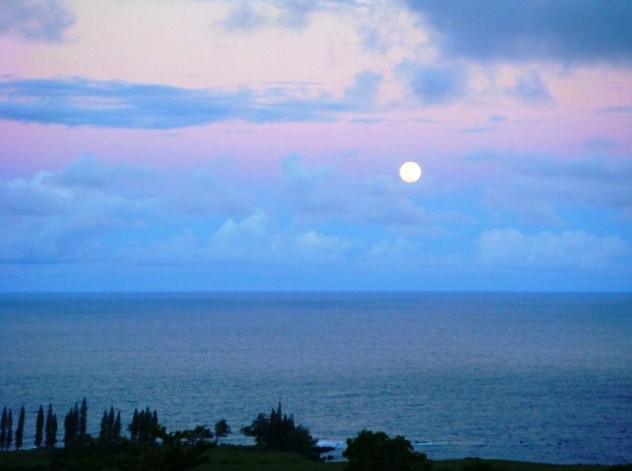 So much about being here is just beyond words,
and beyond what can be adequately captured in photos.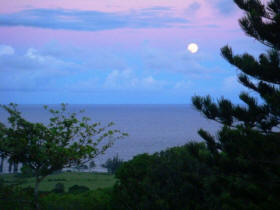 With an easterly facing ocean view, there is a continual panorama of sunrise, and moonrise,
and constellations of stars rising up out of the vast ocean and circling overhead.
The colors and scenes continue to present endless varieties of beauty...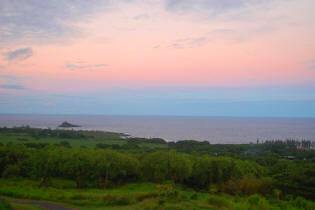 All these view photos were taken here on the property...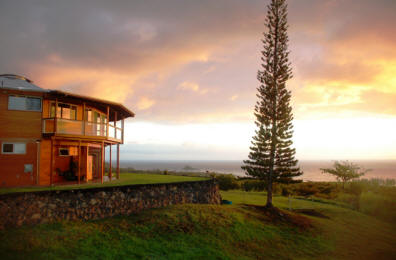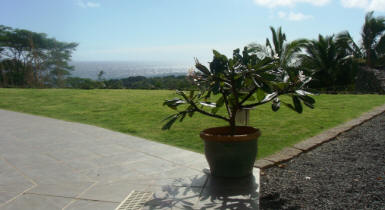 Tradewinds... Fresh, clean air coming in from 3,000 miles off the coast of Alaska...
and 100+ mile visibility offers beautiful changing views of coastal sights and the Big Island of Hawaii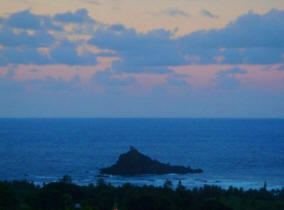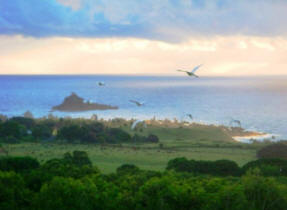 (click on any of these for larger view)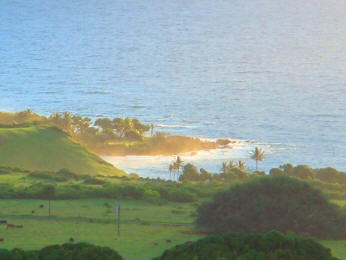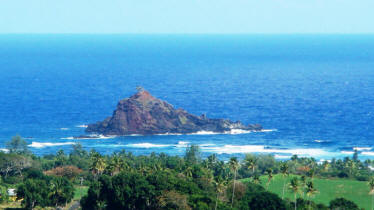 Maka'alae Sunrise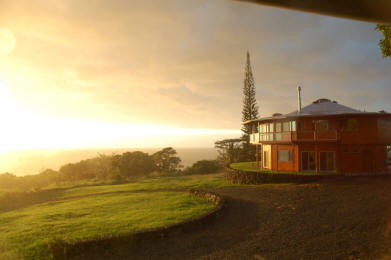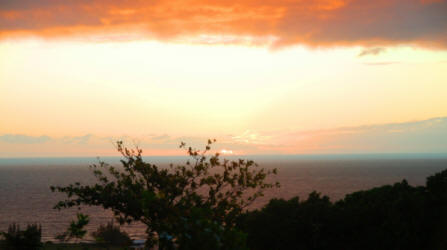 For more a sample of some wondrous Sunrise views
from here on the property, click here...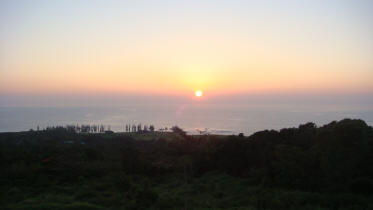 Night Skies, Moonrise
The private location of Hana, removes us from any bright city lights,
and the night-time visibility is remarkable.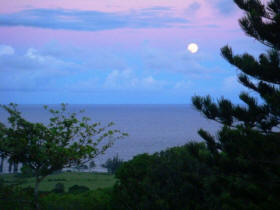 For some night views from the Lanai, click here.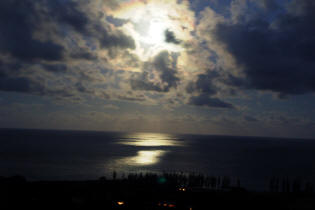 (all these photos were taken from here on the property)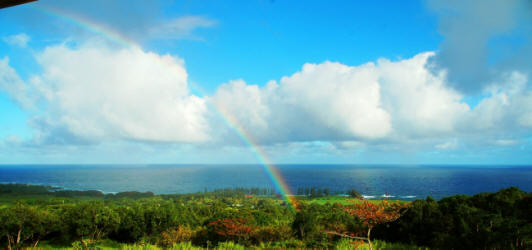 Land of the Rainbows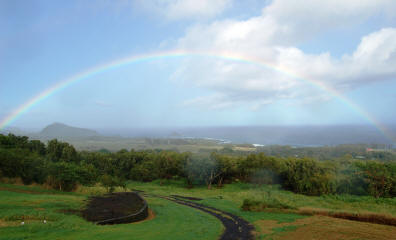 For some amazing views of Rainbows
as seen on and from the property, click here.