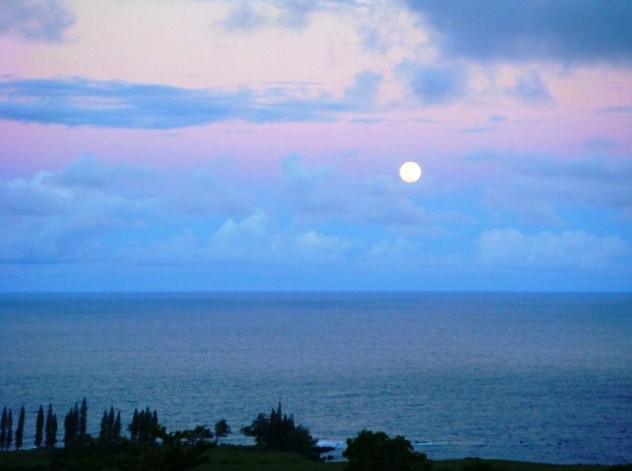 Night Skies, Moonrise & Fire
The private location of Hana, removes us from any bright city lights,
and the night-time visibility is remarkable.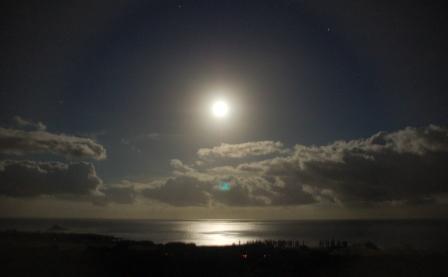 Contributing to this is the presence of the Hawaii observatories
which require minimal street lighting anywhere on these islands (Maui, Hawaii)
so we get really clear, black night skies, filled with twinkling stars.
Each month it is glorious to see the full moon
rising up out of the water at just after dusk...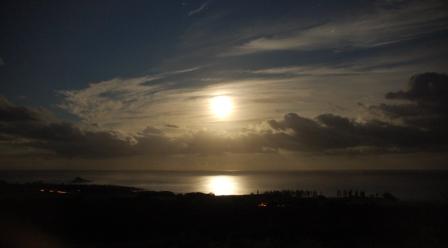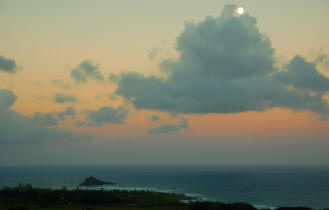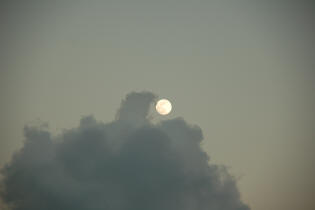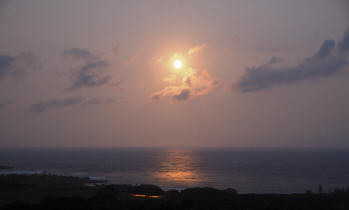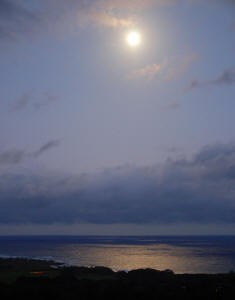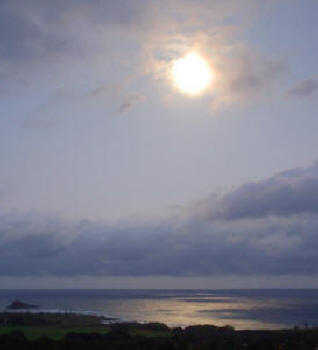 All these moon views were photographed here on the property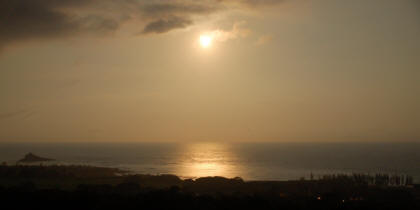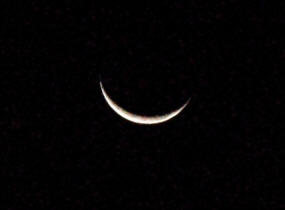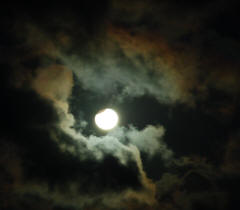 Viewing the Lunar Eclipse, 2008
from the Lanai, reflected in shimmering Maui waters ~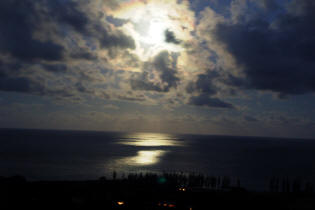 It is a wonder on clear nights, to find oneself surrounded by starry skies,
with the Milky Way splashing overhead, and the horizon wrapping all the way around,
with stars sparkling all the way down to the water's edge, even below your line of gaze.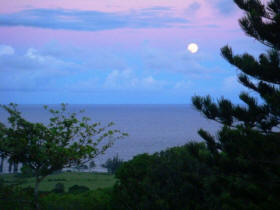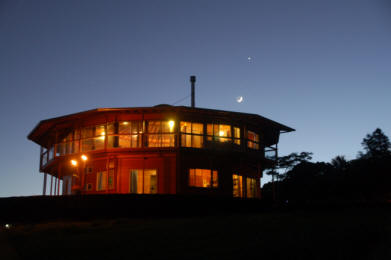 Viewing Hana's annual New Year's fireworks display, right from our Lanai:
Welcome, 2009!


~ Links to more Magical Views ~