Ipe Hardwood
A beautiful tropical hardwood for flooring, that is extremely hard, durable and carefree...
Here is a flooring sample constructed to show the natural Ipe as it would look installed. There is no wood finish treatment on this sample, just a light oiling which brings out the natural colors and highlights of this beautiful wood: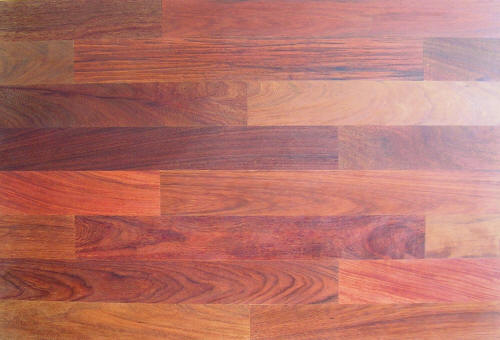 This sample is so hard that it has been hit with hammers and chisels, and the testers (carpentry workers) have not been able to scratch or dent it. It is a fire-resistant and termite-resistant lifetime hardwood, excellent for years of rugged and carefree living.
Interior stairway built from Ipe:
Outdoor lanai / decking in Ipe - Excellent for wear and exposure to elements: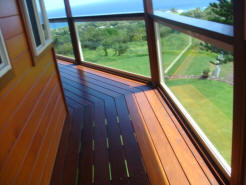 Here is some informational data on this wood species. For additional information on how this wood is in its appearance and other properties, please feel free to call us and we'll help you to determine which woods would be best for your selected purpose.