Massage Room
A charming place to treat yourself, and your guests to relaxing, therapeutic massages
in the convenience of your own home.
Cozy, clean massage room is equipped with

Handcrafted Mahogany supply cabinet

Ceramic pedestal handwashing sink

Walls and ceilings paneled with STK Port Orford Cedar

Privacy curtains

Soft lighting

Built-in sound controls, for the music of your choice.
Hana town and Hana Resort Hotel have a number of talented,
professional massage therapists
who are available to arrange house calls.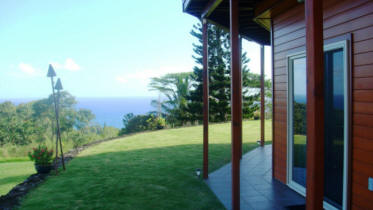 The massage room entry door has direct, easy access to the parking area,
for the convenience of your visiting professionals and/or guests,
and it is located adjacent to the restroom.
(See sliding glass door on lower level)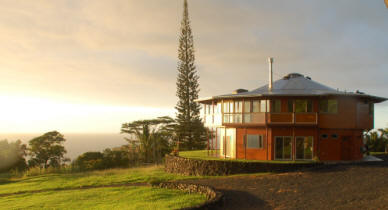 More Downstairs Areas: